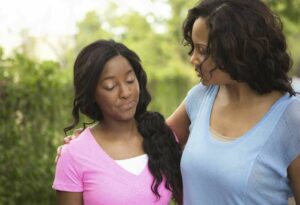 Introduction
Passing 10+2 is crucial, what to do next – is even more critical. Making a right career choice involves a lot of thinking as you have to analyze various fields of studies and right colleges. Now, a days, most of the students are forced to opt a career according to the choice of their parents.
Parents are the major influential factor in the career development of a child.
The world is changing and the dreams of each child change accordingly. Children should also be given the right to choose their career path and live their dreams but the real world experience of parents definitely can't be put on a back seat. So, who should be the one choosing a career for a child – the child himself, parents or both together?
Parents should choose the career of a child.
– Desire of parents – Every child should be more grateful to his parents in this world. Parents are the ones who suffer a lot of difficulties and bring up their kids so that they can live a healthy and happier life. It is the desire of every parents to see their children well settled in their life and thus, they have the right to choose a better career for their kids.
– Reduces the pressure on children – Thinking of making a suitable career takes on a serious note mostly during the exam times. Children should leave the choice of their career on their parents and must focus on the on-going exams. They should not be under pressure in any ways.
– Maturity – Children may sometimes land up in taking wrong decisions about their career. Even if parents do not make their career choice, they can at least guide their kids to take a good decision. Parents are the burning candle in the life of a student.
– Support – Parents provide an immense support to their kids by guiding and choosing them a right career path. No parents would like to spoil their child's future by taking a wrong decision.
– Experience – We should always remember that parents are much more experienced than the children. They have seen the world better than their kids and thus, their decision would be better and correct.
Children should choose their own career
– Right to choose – Every child has the right to choose their own career and they have the right to live their dreams.
– Knows himself better – A child can only know his interests and abilities better than anyone else. He knows his subjects and areas of interest and thus, can decide his career path easily.
– Interesting – If children choose a career according to the wishes of their parents, they will have a boring academic life as they would face a lack of interest. College life is the best phase of a student's life. To enjoy this phase and make it more interesting, a child should choose his/her own career path.
– Facing pressure – If you follow a career path chosen by your parents and which is not of your interest, you will have to face a lot of challenges and pressure. To avoid such situations, choose a career which interests you the most.
Conclusion
Parents like their kids, might also have had some dream in their teen age. Most of the parents fail to achieve their dreams due to family or financial issues. In such cases, parents force their kids to adopt their dreams. They try to see themselves in their kids.
Admission time is near the corner and it is a crucial period in the life of most of the students. It is always better that parents and children should should decide together on the career they would pursue. The children can get the information about the latest trends while the parents can get their practical experience to the table to make a decision.